To Place a Classified Ad in Tomorrow's Child and/or on Our Website:
Email the text of your ad to dondinsmore@montessori.org.
Remember to include a brief description of what you are looking for, such as "Lower Elementary Teacher Wanted" or "School for Sale."
It is also helpful to include some geographic details, such as "Boston, MA."
Add any deadlines, if applicable.
Include a pdf of your school's logo if you want it included in the ad.
Don will create a contract / invoice based on $2 per word ($50 minimum) and return a contract and text for your approval.
Pay for the ad using a credit card (or send a check to:  Montessori Foundation / 19600 E State Road 64 / Bradenton, FL 3421).
When payment is received, the ad will be posted on our website, where it will remain for two months. It will also be placed in Tomorrow's Child if it is received at a time when there is an upcoming issue.
We cannot guarantee that your ad will be placed in Tomorrow's Child due to publishing deadlines and spacing
If you do NOT want your ad in Tomorrow's Child  (i.e., you only want it onlilne), please let us know. The price is the same.
If you have any questions, please feel free to call Don Dinsmore at 941-729-9565 or 800-655-5843.
Please Note: 
Online classified ads will remain on our website for a minimum of two months, unless we are notified that the position has been filled. Please call 941-729-9565 or email to dondinsmore@montessori.org
Online Montessori
Secondary Program
ADOLESCENT GUIDES FOR A NEW AND INNOVATIVE ONLINE MONTESSORI SCHOOL
Bridgemont International School has been developed by internationally renowned Montessorians with decades of experience running Montessori Secondary programs. This new online Montessori school, serving students from 7th through 12th grade, will launch this Fall with an inaugural class of seventh graders.
Bridgemont will add one grade each year through the completion of the high school program. Bridgemont will deliver an authentic Montessori secondary education online using a new model of instruction: a highly interactive blend of live and pre-recorded key lessons, seminars, group projects, and innovative solutions to experiential distance education. 
Read More
Bridgemont students will not get bored, and they will never feel alone. We will begin this year by restricting enrollment to students residing within the United States, however, we will expand internationally in the near future.
The Bridgemont difference will be our close-knit online community, where we encourage students to think deeply, work diligently in their studies, and form life-long friendships. Our graduates will be well-rounded global citizens. When you join Bridgemont, you will discover a unique and highly effective implementation of Montessori at the Secondary Level.
Come be part of our small initial team of Adolescent Montessori guides! When you are part of our inaugural team, you will help to shape the direction of what is certain to become a long-standing Montessori institution. If you are interested in being part of this project and would be excited to help develop our program and curriculum development, contact us today. We are looking for dynamic Montessori educators who value student-teacher interaction and have a desire to foster the social development of children while also preparing them for university, citizenship, and life.
The ideal candidate will have a minimum of a Bachelor's degree, preferably with an Adolescent or Elementary Montessori credential from a MACTE certified teacher education program. Compensation, including benefits, is competitive and commensurate with experience.
If you are ready to apply, please send a resume and cover letter Or, if you just have questions and want to learn more, please contact us.  rhowe@bridgemontschool.com.
Montessori LAB SCHOOL OPPORTUNITIES

EARLY CHILDHOOD AND ELEMENTARY MONTESSORI GUIDES (SARASOTA, FL)
The NewGate School, Lab School of The Montessori Foundation, is expanding and is seeking experienced Early Childhood and Elementary Montessori Guides for the 2021/2022 school year.
Founded in 1984, The NewGate School is the Lab School of The Montessori Foundation. NewGate is an independent, non-profit, international, college-preparatory Montessori school, home to 200 Montessori students from 18 months through the 12th grade.
Our Lower School has 120 students from 18-months through 6th grade. Our Lower School campus is a charming 5-acre former organic farm school. Classrooms are cottages with private gardens, shaded decks, mature trees, and the timeless beauty of old Florida.
Our Upper School has 80 students from grades 7-12. It is a 5-acre property surrounded by protected woodlands, with an outstanding Gold Level LEED certified building.
As a lab school, our faculty works with the Montessori Foundation in curriculum and program development.
Read More
Our home is beautiful Sarasota, Florida, one of the best places to live in the United States. Our students enjoy the vast cultural and environmental opportunities of this beautiful international city.
NewGate is accredited by AdvancED (SACS/CASI), the International Montessori Council (IMC), and is recognized as an International Baccalaureate World School for the IB Diploma Programme (grades 11 and 12).
NewGate is an international educational center of inspiration and support for Montessori schools around the world. In collaboration with the Montessori Foundation, the school is engaged in curriculum development, professional education for Montessori school administrators, and Montessori conferences.
The school tends to attract committed Montessori families and educators who specifically move to Sarasota to be part of our international Montessori community.
Our faculty looks for passionate and experienced Montessori teachers who want to be part of the vibrant Montessori Foundation and NewGate community.
Candidates must have at least a BA or BS degree and hold Elementary Montessori certification from MACTE teacher-accredited programs. The school offers health benefits and NewGate tuition assistance for children of our staff. The school's community is active and supportive, and we have a national board of Montessori leaders.
Learn more about NewGate at newgate.edu.
Contact Head of School Tanya Ryskind (tanyaryskind@montessori.org).
School Leadership Positions



Head of School (Nashville, TN)
     Posted 11/1/2022
Abintra Montessori School is seeking a dedicated Head of School possessing 3 – 5 years of related leadership experience. Founded in 1981, Abintra is a 501c3 non-profit located in Nashville, TN. The school serves up to 150 students ages 3 to 14 years in beautiful, developmentally responsive classrooms situated on 10 wooded acres.
Read More
The Head of School guides daily operations and is fully responsible for the administration of the school. The Head of School reports to the Board of Trustees and ensures that the school adheres to the highest quality of Montessori academic and operational standards.
Abintra offers competitive compensation and an exceptional workplace environment. Interested candidates should send a cover letter, current resume, five letters of reference, and a statement of educational philosophy that aligns with Montessori principles to Kevin Campbell at ksceduconsulting@gmail.com.
Abintra Montessori School is an equal opportunity employer. Qualified applicants are considered for employment without regard to age, race, color, religion, gender, national origin, disability, or veteran status.
   Director (Birmingham, AL)
   Posted 10/14/2022
Creative Montessori School (CMS) is seeking a Director beginning in summer, 2023. A progressive learning environment, CMS educates 200 students, ages 18 months – 14 years on two acres with four modern buildings and a spacious outdoor environment. Governed by a not-for-profit board, CMS has an operating budget of over $2.5 million.
Read More
The ability to provide oversight for the implementation of high-quality Montessori education with business decisions is essential for the new Director. CMS is looking for an engaging communicator, a Montessori servant leader, a visionary, and a community builder. Application deadline: November 18.
See https://www.metroconsultingservices.com/open-searches for more information.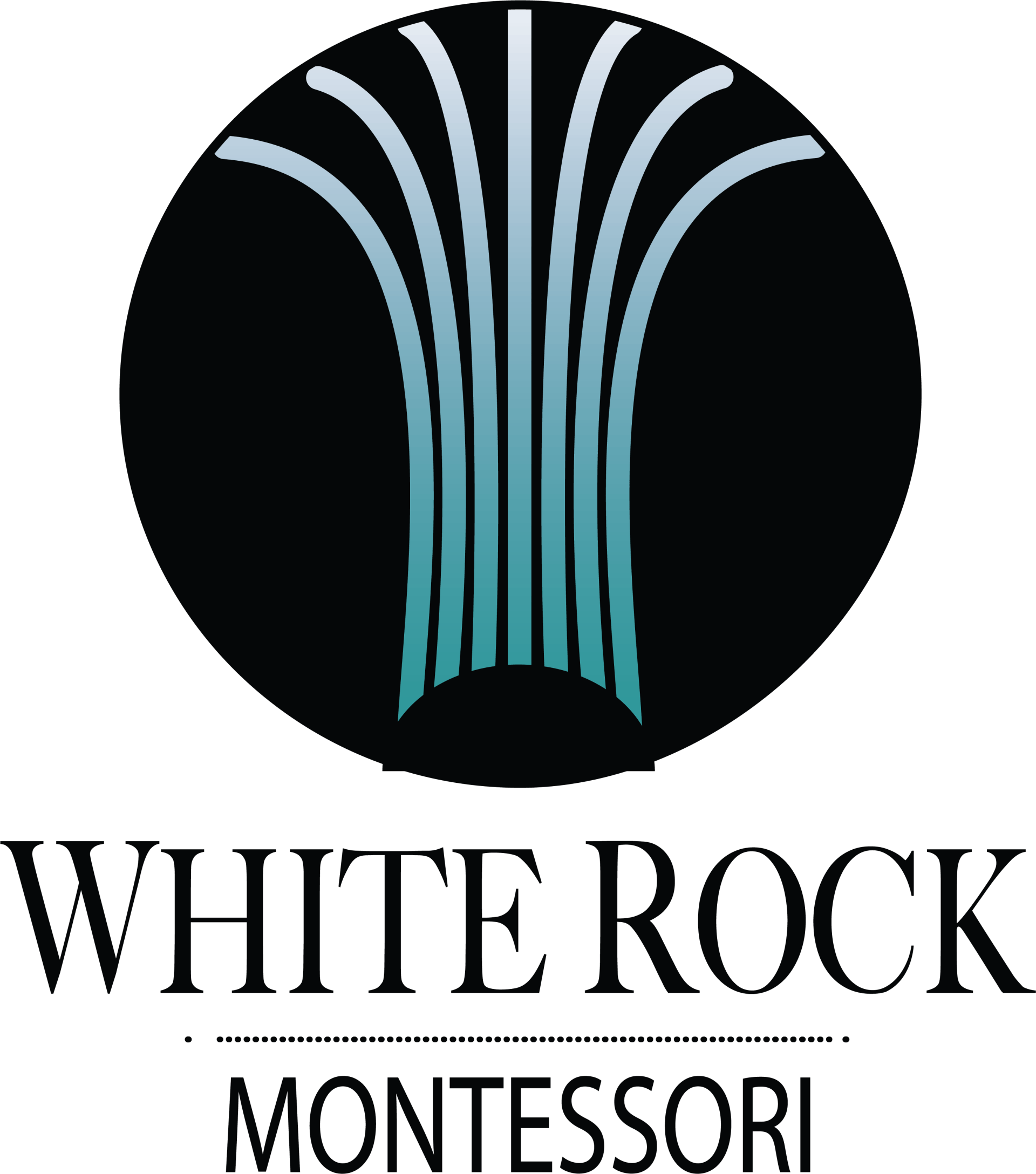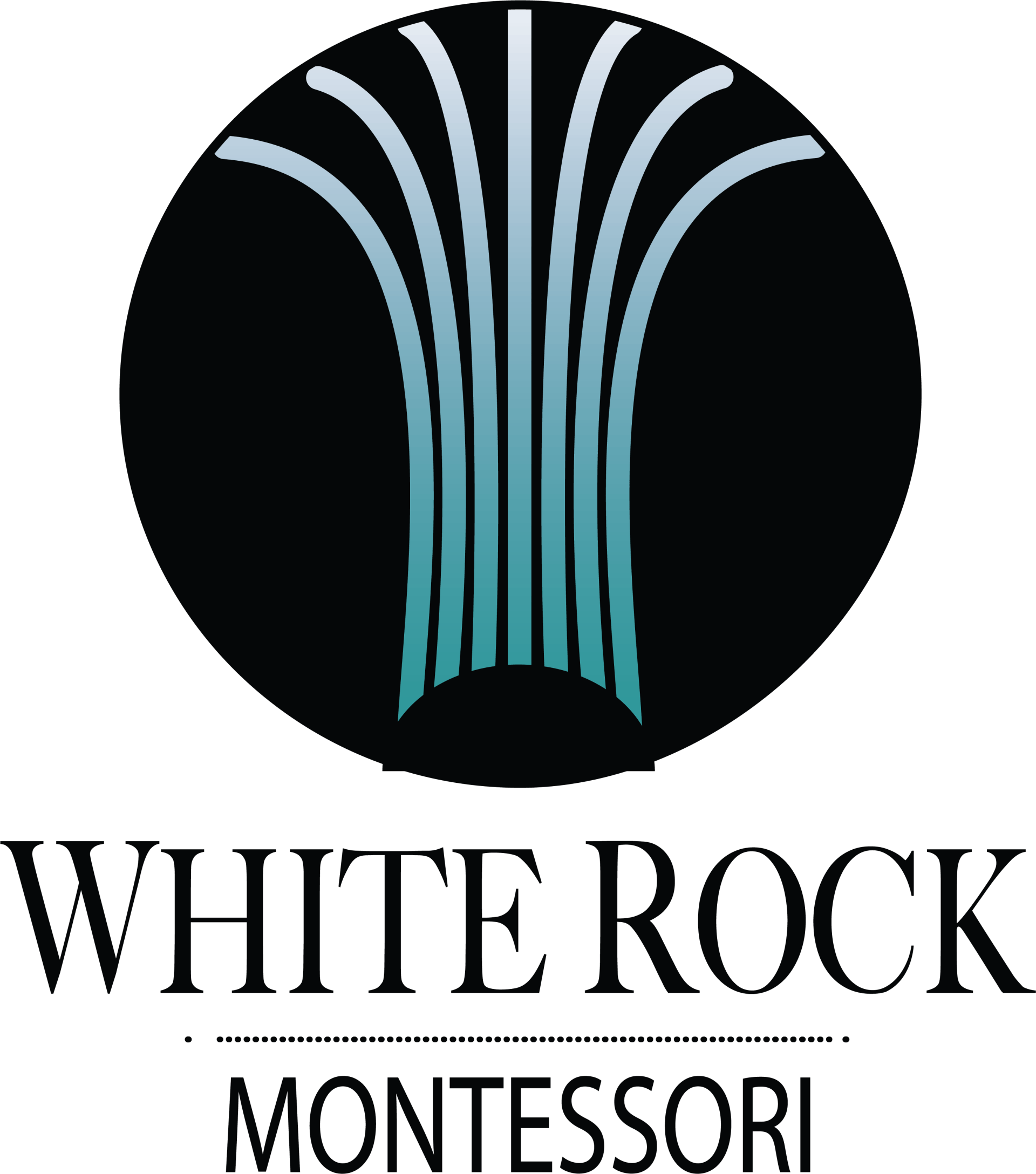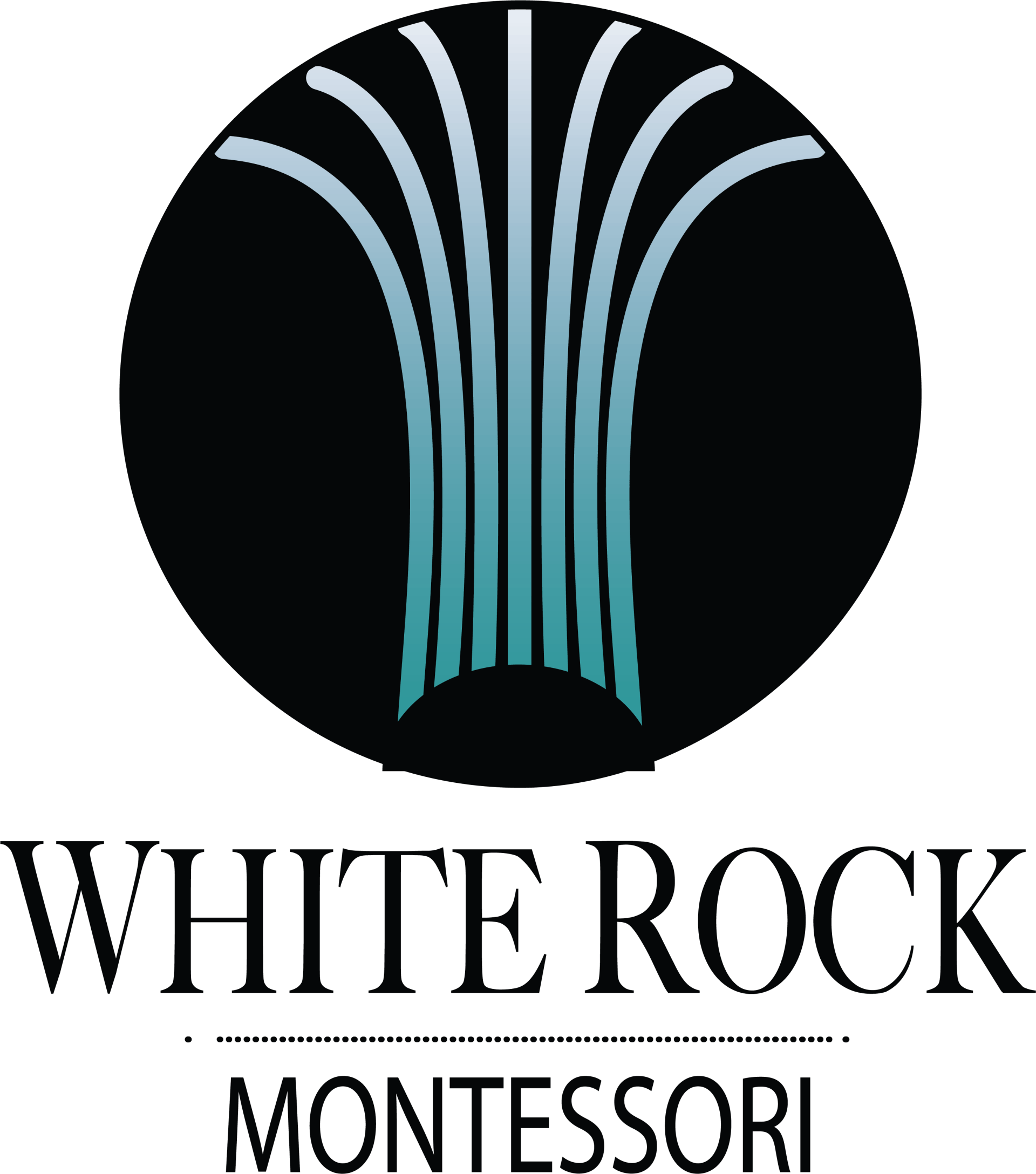 Head of School / Teacher Leader
(Minneapolis, MN)
Posted 10/3/2022
Sweet Pea Montessori is a small Montessori school for infants and toddlers that also offers support and education for parents. We are located in Minneapolis, in the Bryn Mawr neighborhood. Sweet Pea Montessori's mission is to collaborate with families to nurture the minds and the spirits of infants and toddlers. We strive for equity, community, and connections with nature. We want our staff to reflect the rich diversity of our students and families.
Read More
We are seeking a Head of School who will lead the administration of the school, in collaboration with the Board of Directors and the Guides. The areas of responsibility include (but are not limited to): equity and anti-racism/anti-bias, marketing and
communications, finances, operations and compliance, and human resources.
The Head of School position is 0.625 FTE (25 hrs/week). Candidates have the option to simultaneously apply for a part-time Co-Guide position, which is 0.375 FTE (15 hrs/week), for a total of 1.0 FTE for both positions.
Salary: $50,000 (Head of School); $34,600; additional Guide position $15,600)
To Apply:Please send your resume and cover letter to info@sweetpeamontessoriorg.org.  Sweet Pea Montessori is a 501c3 nonprofit, which does not discriminate on the basis of: race, color, culture, creed, religion, national origin, gender, gender identity or expression, sexual orientation/affectional preference, disability, age, pregnancy, marital status, family structure, economic status, veteran status, status with regard to public assistance or genetic information in its employment, programs, and activities.
Elementary Teaching Position
(Tokyo, Japan)
Posted 11/11/2022
The Montessori School of Tokyo (MST) is seeking a full-time guide to work in our Elementary (EL) program no later than August 2023. The ideal candidate will be a
masterful, thoughtful, and compassionate Montessori educator who supports and nurtures the social/emotional development of the students in their care. They are an
enlightened generalist who inspires the children to explore all areas of the curriculum.
Read More
MST is accredited by the International Montessori Council and offers the chance to join a highly qualified faculty enjoying the support of a diverse parent community that represents over 30 countries. With over 200 students currently enrolled, and a strategic plan to grow, we are Japan's largest Montessori school. Further details can be found on the MST website:(https://www.montessorijapan.com/employment/ami-trained-guides).
Certified Infant Guide (Hunterdon County, NJ)
Posted 11/8/2022
Magnolia Montessori School, located in beautiful Hunterdon County, NJ, is seeking a certified Infant Guide for January 2023 (or sooner). Magnolia's hope for its children is to cultivate a life of integrity.
We are an authentic Montessori program with opportunities for growth and expansion. We are seeking an individual who is committed to the Montessori philosophy, the children and developing partnerships with our families. Please reach out to Jennifer Iannaconi at: jiannaconi@magnoliamontessorischool.net
Early Childhood Teaching Positions
(Bozeman, MT)
Posted 11/8/2022
Bozeman Montessori is a full member school with IMC and is expanding and hiring part-time and full-time assistant positions supporting our seasoned Montessori teachers. Montessori experience is a plus, and we also provide on-the-job training. We have classrooms serving infants (6 months to 18 months); toddlers (18 months to 3 years); and primary (3 years to 6 years old).
Read More
–
Bozeman Montessori is a place where the community comes together in support of children, to cultivate joyfully engaged individuals. Our flourishing community is grounded in the belief that everyone has value and a part to play in the world as unique as they are. Our team of teachers provide a caring, intentional, safe space for learning and discovery.
This job is ideal for someone who is:
Consistent and reliable
Loves children and families and is willing to honor the needs of the whole child
Adaptable and flexible to changing circumstances and environment
Strong in the area of  intrapersonal skills
Candidate must:
Provide resume, three references, any diplomas, and transcripts for highest level of education
Satisfy licensing requirements, including copies of immunization records (as per Montana law, we cannot request information/status on covid vaccines)
Be current in adult/child CPR-First Aid Training (or become so within one month of hire)
Be willing to become current in Montana-required health and safety trainings (within one month of hire)
Pass background checks as required by licensing at the time of hire
Preferred Education:
Current Enrollment or Bachelor's Degree in a relevant College Program
Experience with early childhood care and education
Montessori credential in early childhood is exceptional, but not required
The ideal candidate has the capacity for:
Warmth, energy, and enthusiasm for working with young children with kindness, consistency, and calm
Meticulous preparation and maintenance of the environment, inside the classroom and outside in our play spaces and garden areas
Honoring our shared Montessori values of community, lifelong learning, compassion, integrity, as well as an appreciation for diversity
A commitment to protecting the physical and emotional safety of all children as a prerequisite for learning
Demonstrating strong, positive, solution-oriented communication skills
Ability to accept feedback gracefully
Showing sensitivity and respect for confidentiality on behalf of all members of our community
Job Type: Part-time or Full-time
Competitive compensation: dependent upon education & experience.
Up to $1,000 sign-on bonus for full-time positions! Paid disability, retirement plan match, holidays, earned time off, and more. Discounts available to children of employees who are enrolled in our programs. Paid professional development for required trainings and Montessori teacher education
sponsorships available.
To apply: Send a cover letter and resume to victoria@bozemanmontessori.com.
www.bozemanmontessori.com
Facebook page: @bozemanmontessori
Instagram: @bozemontessori
Upper Elementary Montessori Guide (Franklin, TN)
Posted 11/8/2022
Harpeth Montessori is seeking an experienced Upper Elementary Lead Guide to join our growing school. The objective of this role is to lead an Upper Elementary classroom of 20 students, ages 9-12 years old, in accordance with our core values.
Harpeth Montessori School | 244 Noah Drive, Franklin, TN 37064 | 615.595.7987
Read More
The Harpeth Montessori Difference
What we offer our employees:
Support. We are a small, private, family-owned school with involved owners that support each employee. The leadership team is available to support you with your professional and personal goals.

Autonomy. We welcome and encourage teachers and staff members to bring their experiences and best practices into our school, as they align with our school values and guiding principles.

Tuition Discount. If you would like your child to attend our school and we have availability, you will receive 50% off tuition.

Health Benefits. We pay 90% of the monthly health insurance premium, if you opt to use our Health Insurance program.
Our values:
At Harpeth Montessori, our mission is simple. To provide children the tools to live happy and fulfilled lives. Our values help guide our everyday actions so that we can achieve our mission. We believe that in order to build our thriving Montessori community, it is essential for these values to be upheld by our staff, students, and families.
Teaching Children How to Think, Not What to Think
Growth Mindset and Love of Learning
Explore Nature
Foster Community
Character Matters
The Person we are seeking:
Respectful. Humble. Quick to point out the contributions of others and slow to seek attention for their own. Share credit, emphasize the team, and define success based on team's overall mission.

Growth Mindset. Always looking to do more and learn more. Self-motivated and does not need to be pushed by a manager.

Constantly thinking about the next step and next opportunity.

Open Minded & Collaborative. Tend to know what is happening in a group situation and how to deal with others in the most effective way. Good judgment and intuition around the subtleties of group dynamics and the impact of words and actions.
Passion for Education. Passion for early childhood education and the Montessori pedagogy.
Requirements:
Must be 21 years of age or older
Possess an undergraduate degree
Montessori certification at the Upper Elementary level
At least 2 years of experience working in a Montessori classroom
Compensation & Benefits:Compensation will be competitive and based on experience
Medical, Dental, Vision, Paid Vacation, Paid Holidays, Paid Sick Days, Tuition discount for employee children
Toddler Guide or Assistant (Catskill, NY)
Posted 10/3/2022
The Co-Lead will work with our current Toddler Guide in providing a warm, nurturing, and safe environment where self-direction is enhanced, independence encouraged, and individuality respected. The classroom assistant will assist the lead guide in providing this
same environment.
Catskill Montessori School is a non-profit school/permaculture farm located on 63 acres. If you are interested in joining our growing school community, please send your resume and cover letter to gaura@catskillmontessori.org.  Black people, Indigenous people, people of color (BIPOC),
lesbian, gay, bisexual, transgender, queer, and gender diverse people are all strongly encouraged to apply.  For more information please visit our website: https://catskillmontessori.org/employment