Untitled Document
Practical insights, strategies, and skills.

The Montessori Foundation's Montessori Leadership Institute has developed strong leaders of Montessori schools around the world.
In 2006 we pioneered online learning in Montessori  leadership development, using streaming video and audio presentations, libraries of resources, dynamic online discussions, conference call-ins, and a network of fellow Montessori school administrators.
Our online courses offer:
practical information and resources
a fellowship of professional colleagues
individual counsel from our faculty
and the convenience of working from your school
They offer invaluable insights and skills used by successful Montessori schools around the world.
Our Montessori Leadership courses are designed for:
Heads of Schools
Curriculum Coordinators
Admissions Directors
Development Directors
Board Members
Parent Leaders
They are intensive, and collaborative learning experiences. Participants are encouraged to explore issues that they are currently working on at their schools. Many have described the experience as individual school consultation for a much lower cost, with the added advantage of the shared perspectives and experience of the other leaders participating in the course.
As you may have read, the Montessori Foundation is working with Argosy University to develop a Master's program in Montessori School Leadership. The professional development classes described below are not part of that program, however it may be possible for students who complete one or more of our PD courses to by granted recognition toward the completion of the new Masters when it begins. That has not yet been finalized. The leadership courses do qualify for Continuing Education Units (CEUs) for those who find that useful.
We are offering the following courses beginning in May and June 2014:
---
Building A World-Class Montessori School:
A Survey of the Principles of Montessori Leadership
Sharon Caldwell and Tim Seldin
June 17th through September 6th, 2014 (12 weeks)
This image symbolizes the concept of a system of integrated systems. Just as Montessori is designed around a series of consistent  and practices, so is a great school.
Th
is outstanding course
is based on several simple principles:
Clarity is the Key to Success * Schools are truly the group of people who come together as educators and parents * Great schools are made up of a group of people who share common values and have come together for the right reasons * They are organized as a carefully planned and integrated system of systems that ensure the school will be consistent and
coherent in its philosophy and practice in everything it does.
Over twelve weeks, you will explore all the features that make a Montessori school truly world-class. Starting with the process of clarifying and defining institutional identity, we will examine the fundamental features a
nd principles in each area of school operation and how they must work together in coherent systems. This is a course that tends to challenge long-held assumptions and beliefs, and leads school leaders to find new direction and clarity of their own.
---
HOW TO START A NEW MONTESSORI SCHOOL FROM THE GROUND UP

The Initial Building Blocks of Success

Sharon Caldwell and Tim Seldin
May 15th to June 26th 2014 (6 weeks)
In response to numerous requests from the community, we have written a new course: How to Start a  Montessori School. Anyone who wants to start a new Montessori school, or convert an existing childcare center into a Montessori school, will find this course invaluable.
Please note
this course is designed for those just beginning to work on developing a new Montessori school, or converting an existing day-care to Montessori. If you are looking to extend an existing school to higher levels, or take your existing school to a whole new level of excellence, then your needs would be better served by our
Building a World Class Montessori School
course.
This course draws from our popular
courses: Building a World Class Montessori
School and Finding the Perfect Match, together with new materials chosen specifically to meet the needs of people wanting to start a Montessori school.
---
An Overview of Montessori Principles and Curriculum from Infant-Toddler through High School
May 15th to June 26th 2014 (6 weeks)
The course is designed for present and prospective Montessori teachers, Heads of Schools (especially those who are not formally trained as Montessori educators), and very interested parents. It is also popular with certified Montessori teachers who would like a fresh perspective, as well as teachers in conventional classrooms who would like to gain a deeper understanding of Montessori education.
Owners and non-teaching administrators of Montessori Schools who do not have formal Montessori training. While often highly qualified in regular or conventional education, these school leaders may find the classroom practices of their staff somewhat strange and, frankly, often inconsistent with their own understanding or commonly held notions of good educational practice.
Similarly, school administrative and support staff often only have a cursory understanding of the principles on which the approach is based, but they are nonetheless, regularly in a position where they need to promote or support practices which confound them.
This course is also intended to provide insight for non-teaching and support staff as well as assistants.
---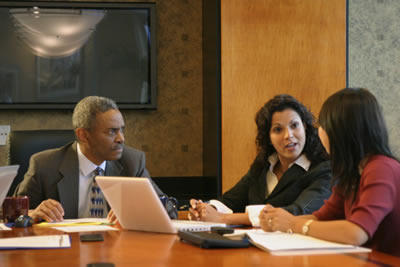 Developing a More Effective Montessori School Board
Tim Seldin
Date arranged for each school (6 weeks)
This course is a special program that is customized and run for the entire board and leadership of individual Montessori schools. It includes a series of six live online seminars with Montessori Foundation President, Tim Seldin.
This new course will be beneficial to both Montessori school board members and administrators alike. It will consider the unique nature of independent/private Montessori schools, and the Montessori principles that should guide every discussion and decision that we make. We will cover the fundamental principles of serving on a nonprofit board, the roles of board members in an effective school, the Montessori way to run meetings and make decisions, and the cycles of sustaining an effective board and administrative team, budgeting, setting policy, relating to the staff and parent community, the board's role in evaluation, and serving as ambassadors of the school in the larger community. We will also touch on fundraising, setting tuition and fees, committees, officers of the board, accreditation, and how the board can ensure the integrity of the school's Montessori program. 
This course is offered to the entire board/administrative team of just one school, allowing it to be highly customized. It will include live webinars, each of which will be recorded for later playback.

This new course can be followed by a second course on organizing for self-study, accreditation, and strategic planning.
This e-mail address is being protected from spambots. You need JavaScript enabled to view it
Sharon Caldwell
Six weeks: This course will be offered again later in 2014
This is an introductory course which will lead into many other new courses that will be offered by the Montessori Foundation over the course of the coming years.
A fundamental premise of our long-running and successful courses Building a World Class Montessori School and Finding the Perfect Match is that clarity is the key to success.
It is generally agreed that there is a great deal of diversity in what is known as "Montessori", not only between different schools, but also within schools. What is not commonly understood is the reason for this diversity. Research conducted by the Montessori Foundation has identified studies which explain how different people's ideas and understanding of different components of curriculum impact on how they apply any curriculum in the classroom. This course aims to translate this understanding into a practical and useable format, which will help you to understand your own position better and place it into a broader context of curriculum implementation, leading to greater clarity within your own school.
Although these first modules are fairly theoretical, they will support practical application within your school.
This six-week course is structured as follows:
Week 1:Log-in, getting to know one another.
Introductory reading and forum discussions.
Curriculum ideology inventory – unpacking your own beliefs on the aim of education, knowledge, learning, teaching and assessment.
Week 2: What do we really mean by the word "curriculum?"
This session explores the various meanings and contexts of "curriculum". Any curriculum, whether explicitly or implicitly, contains aims, views about what constitutes "knowledge" and how it is created, views on what it means to "learn", the nature of the child and society, the role of the adult, what knowledge is important in education, and how to appropriately assess whether learning has indeed taken place. Clarity (or the lack thereof) as regards all these issues contributes to the success or failure of any educational program.
This session will help participants clarify and describe the various components of their own school's curriculum with greater clarity and accuracy. We will distinguish such aspects as explicit and implicit curricula, delivered and received curriculum etc.
We will also introduce the concept of the four dominant ideologies of curriculum.
Weeks 3 & 4: Curriculum ideologies and frameworks.
This module will address four dominant curriculum ideologies in greater detail. We will explore how choices regarding curriculum content, the respective roles of the adult and the child, didactic method and assessment are influenced by those ideologies. We will look at how the writings of Dr. Montessori, conventional training methodologies and this course itself, align to the framework of curriculum ideologies. This will help participants to achieve clarity on their own position and understandings. The resources in this section will help participants distinguish between methodologies of the Scholar Academic, Social Efficiency, Developmental and Social Transformation approaches to education.
Week 5: Where does Maria Montessori fit into the framework?
This module will explore how Dr. Montessori's vision (as representing in her writing) might fit into the framework.
You will be supported in exploring the extent to which you (and your school) align with this,
The practical application is that you will be able to choose resources, recording, assessment and reporting systems that align with your school's principles, while at the same being clear on how this might be challenged from other perspectives.
Week 6: Wrap up and planning.  This module will address some planning for future work, along with some specific explorations for areas of interest which will arise from earlier discussion.
Courses planned for later in the year, for which this course is a prerequisite:
1)   Sowing seeds: An exploration of Cosmic Education for the Elementary School. This course will help school leaders understand how the elementary program can be enriched and extended well beyond simply meeting Core Standards.
2)   Using the Montessori Foundation's Scope and Sequence to expand and enrich your schools curriculum at all levels.
3)   Authentic recording and reporting in the Montessori School.
4)   Helping parents understand your curriculum: When parents challenge Montessori, they are coming from a particular perspective. Understanding and appreciating this helps school leaders to address parent questions and doubts meaningfully and productively.
5)   Whole school alignment – building on the concept of "clarity is the key to success" this course will guide you to examine how all areas of your school reflect a consistent understanding of curriculum in line with one of the four curriculum ideologies.
Course Leader
SHARON CALDWELL, B.A.Hons./HDE, has been involved in Montessori for fifteen years, after a six year stint as a teacher in a conventional high school. She founded Nahoon Montessori School, which drew strongly on democratic school tradition to realise the principles of student governance suggested in Dr. Montessori's writings. As a result of her experience and insight into a variety of educational models, Sharon has run workshops and presented at Montessori, Alternative/Democratic and other education conferences in the USA, Australia, India, China and South Africa. She is coeditor of the International Montessori Council's publication Montessori Leadership, has edited course materials for the Center for Guided Montessori Studies, and is a regular contributor to Tomorrow's Child. She supports Montessori schools and parents internationally as a mentor on Montessori_Online, an online discussion group sponsored by the Montessori Foundation, and is an instructional guide on two of the Montessori Foundation's leadership programs: Building a World Class Montessori School and Finding the Perfect Match. She has contributed chapters to The Directory of Democratic Education and Turning Points: 27 Visionaries in Education Tell Their Own Stories. She lives in East London, South Africa.
Registration Fees:
Non-IMC Members: $750 for the first person from a school/$600 for each additional person enrolling from the same school.

Members of the International Montessori Council (IMC): Individual IMC members or attendees sponsored by a school that is a member of the International Montessori Council, receive a substantial discount: $700 for the first person from an IMC affiliated school/$500 for each additional participant enrolling from the same IMC member school.
How to Apply:
You can register online or mail your application and payment by credit card or check (drawn against a US bank) in to us at The Montessori Foundation, 19600 State Road 64 East, Bradenton, FL 34212 USA. Please make checks payable to The Montessori Foundation.
You can scan and email your application (with payment by Mastercard, Visa or American Express) to the Montessori Foundation at This e-mail address is being protected from spambots. You need JavaScript enabled to view it or fax it to us at 1-941-745-3111. If you need to arrange a wire transfer, please email or call for instructions.
Last Updated (Sunday, 13 April 2014 18:02)
 

 

 

Instructor: Tim Seldin

This course is a special program that is customized and run for the entire board and leadership of individual Montessori schools. It includes a series of six live online seminars with Montessori Foundation President, Tim Seldin.

 

This program can make a tremendous difference for your school's future. It is designed for both board members and administrators. It considers the unique nature of independent/private Montessori schools, and the Montessori principles that should guide every discussion and decision that we make. We will cover the fundamental principles of serving on a nonprofit board, the roles of board members in an effective school, the Montessori way to run meetings and make decisions, and the cycles of sustaining an effective board and administrative team, budgeting, setting policy, relating to the staff and parent community, the board's role in evaluation, and serving as ambassadors of the school in the larger community. We will also touch on fundraising, setting tuition and fees, committees, officers of the board, accreditation, and how the board can ensure the integrity of the school's Montessori program.


This course can be followed by a second customized program on organizing for the process of self-study, accreditation, and strategic planning.

Topics

Week 1 Clarity is the key to success as a school


1. Introduction to the concept of a World Class Montessori School

2. A historical perspective of Montessori Education

3. Clarifying what it means to be a Montessori School

a. How a school differs from other businesses

b. How a Montessori School differs from other schools

c. Perspective - Abundance vs. Scarcity

4. The Nine Areas of School Operation - an overview of the nine areas covered in this course

5. Defining your school's identity

a. What are core values, vision, mission and aims and why are they important?

b. Achieving clarity regarding core values, mission, vision and aims.

c. How some Montessori schools lose their way - missions and market forces.

d. Defining a schools identity based on core values.

e. Drawing up a Blueprint for your school.

f. Using a Best Practice process to guide decisions.

Assignment: Is your school a highly effective Montessori community or a shopping mall of independent business operators (the classroom)? How consistent are the programs and experience that parents and children have from class to class, and from one level to the next? What percentage of families tend to leave mid-year, and why? How many people leave at the end of a school year before graduation? Why?

 

Week 2: What does it mean to be nonprofit? What is the role of the board?

1. What does non-profit status really mean?

a. Your articles of incorporation and bylaws

b. Your legal duties to the government as board members

c. Who "owns" the school? Parents? Teachers? Students? The community?

2. The various types of non-profit boards

a. Boards that Boards whose members are actively engaged in administrative roles as the school is first organized

b. Boards that see their role as supporting the founding head

c. Boards made up of present parents, who focus on short-term issues.

d. Boards that tend to think strategically and are capable of capital fund raising

e. Board whose primary function is to raise money

3. Roles and responsibilities of trusteeship

a. Fiduciary responsibility

b. Establish the school's vision and mission (they are guardians of a trust)

c. Hire the Head of School

d. Set policy

e. Supervise and evaluate the Head of School's performance, and participate in ongoing evaluation of the program as a whole

f. Monitor the finances and approve the budget

g. Look at the long-range vision and plan for the future

h. Serve as good will ambassadors in the community

i. Lead fund raising efforts

4. Because Montessori schools have a fundamentally different ethos than most bodies governed by boards it should be governed in a different way—a way consistent with Montessori philosophy and beliefs.

a. Montessori Philosophy as it applies to Governance

b. Key aspects of Montessori philosophy that a Board member would need to grasp in as a basis upon which to understand the remainder of the suggestions.

Assignment: How much do you and your fellow board members understand about Montessori now? How well does your board and administration operate in ways that are fairly consistent with Montessori principles?

 

Week 3 The Organization and Make-up of a Montessori Board to ensure clarity, consistency, and institutional memory

1.  Roles and functions of members of a Montessori Board.

a. Differentiated role between board and Head of School

b. Relationship to faculty and staff

c. Relationship to parents

2. The makeup and roles of a Montessori board

a. Size of effective boards

b. Terms of office

c. Term limits

d. How are members chosen?

e. Who make the best board members?

Present parents?

Past parents?

Teacher members or representatives?

Should the Head serve on the board?

Outside community members?

People of great wealth and community influence?

3. What any good board does

a. "Cradle" the vision

b. Explicitly address fundamental values

c. Force an external focus on the marketplace and how well we are serving our "customers"

d. Enable an outcome-driven organizing system - mission framed in terms of outcomes

e. Separate larger issues from small

f. Force forward thinking

g. Enable proactivity

h. Facilitate diversity and unity

i. Be accountable to constituencies without simply reacting to them in a knee-jerk manner

j. Define a common basis for discipline to reinforce board roles and operation

k. Delineate the board role in given day-to-day and extraordinary situations

l. Determine what information is needed to govern responsibly

m. Balance under-control and over-control

n. Use board time efficiently

4. What an effective board avoids

a. Time spent on the trivial

b. Short-term bias

c. Reactive stance

d. Reviewing, rehashing, redoing

e. Leaky accountability - Board bypassing the CEO to deal directly with staff

f. Diffuse authority - Everyday staff and administrative decisions made at board level

5. How board typically try to correct their roles

a. More involvement - Hands-on governance

b. Less involvement

c. Board as watch dog - keeps a "wary eye" on staff performance

d. Board as cheerleader

e. Board as manager

f. Board as planners

g. Board improves communication with staff

6. Why these 'prescriptions' often lead to disappointing results unless fundamental changes are made in the school culture

 

Week 4: Managing an Effective Montessori board process - Board Ethics


1. The Montessori Way of Meeting - The process of running an empowering and effective meeting

2. Officers of the Board

3. Committees and task forces

4. The role of the board in a strong Montessori community

5. Characteristics of effective members of a Montessori board

6. How to choose new board members and orient them into their new role.

7.The responsibility of the Board to establish high ethical standards for the school.

8. Conflicts of interest

9. Seeing oneself as representing a specific constituency or point of view

10. Making decisions based on one's personal experience or situation, not looking at this in terms of the best interest of school as a whole institution and thinking in terms of the long run

11. Aggressive, dominating behavior and attitudes in meetings.

12. Keeping certain things confidential

13. Speaking to the stakeholders with one voice.

14. Board self-evaluation

15. Annual board professional development: Board and administration workshops, retreats? Should faculty and staff participate?

16. What do you do if a board member is either a source of dissention, fails to perform his or her commitments, or otherwise violates the ethics of board membership?

Assignment: How is your board made up now, and how effectively is it currently working to serve the needs of your Montessori education program, not as a business per se.

 

 

 

Week 5 Developing an Effective Working Relationship Between The Board and Administration, and the larger school community

1. How the head of school can and should inform, consult, and support the Board.

2. How the Board can coach, guide, and support the Head of School.

3. Everyday relationships between Board members and the faculty and staff

4. Ways to allow the school's stakeholders to feel heard, understood, and develop confidence in the Board and Administration:

a. Community meetings

b. Open Forums – Coffees

c. Surveys

d. Ongoing Self-study and program evaluation

e. Developing a grievance process

Assignment: Describe how this works now in your school.

Assignment: Describe and explore one or more situations that you have seen or heard about where a Board became embroiled in issues of conflict, breaches of confidentiality, or lack of time and follow through to meet the basic expectations that the board had for members.

 

Week 6  Open Discussion of Issues That Face Your School and/or Board

Numerous contributors with experience as board members and heads of school recount challenges they have had concerning boards and how they met those challenges.

Assignment: An written wrap-up and reflection on essential issues needing further attention, your challenges, and opportunities

 

Coming up: The next course will look at strategic planning and preparing for school accreditation.

 

---


COURSE LEADER

 

TIM SELDIN, M.Ed. is the President of The Montessori Foundation and Chair of the International Montessori Council. His almost forty years of experience in Montessori education includes twenty-two years as Headmaster of the Barrie School in Silver Spring, MD, his own alma mater (age two through high school graduation). He has also served as the Director of the Institute for Advanced Montessori Studies and as Head of the New Gate School in Sarasota, Florida. He earned a B.A. in History and Philosophy from Georgetown University, an M.Ed. in Educational Administration and Supervision from The American University, and his Montessori certification from the American Montessori Society. Tim Seldin is the author of several books on Montessori Education, including his latest, How to Raise An Amazing Child; The Montessori Way with Dr. Paul Epstein; Building a World-class Montessori School; Finding the Perfect Match - Recruit and Retain Your Ideal Enrollment; Master Teachers - Model Programs; Starting a New Montessori School, Celebrations of Life, and The World in the Palm of Her Hand.

 

---

 

Registration Fee:  $4,000 for the entire board and administration of one school

 

Member Schools of the International Montessori Council (IMC): $3,750




---

 

To discuss the possibility of arranging this program for your board:

Contact Tim Seldin at 1-941-729-9565 or email This e-mail address is being protected from spambots. You need JavaScript enabled to view it

Last Updated (Sunday, 13 April 2014 17:00)

This e-mail address is being protected from spambots. You need JavaScript enabled to view it




Building Enrollment and School Community

This course will be offered again later in 2014


 

Tim Seldin and Sharon Caldwell


You will have access to the entire course online classroom and resource collection, the video talks, and ongoing discussions with the instructor and your fellow students, for an entire year after the course ends.

Location: Your office or home, on your computer!

Instructors: Tim Seldin and Sharon Caldwell.

Time: Set your own schedule, working on weekly learning activities and projects that will directly benefit your school next year. You should expect to invest at least five hours a week reading the extensive course materials, viewing online video presentations or listening to audios, collaborating with fellow students and Tim Seldin, and working on PR, marketing, and recruitment strategies that will directly impact your school.

We will schedule weekly live conversations with Tim Seldin. Participation is recommended, but not required. We will record them and post the recordings online.

Do you have a trip or specific time during this period when you will not be available? No problem! While it is best to participate with the entire group in ongoing discussions, You can catch up when you return.

Contact This e-mail address is being protected from spambots. You need JavaScript enabled to view it with any queries.

Last Updated (Sunday, 13 April 2014 18:06)

 

 

Dates: June 17 to September 8, 2014

The first week is orientation - The last is for reading, reflection, and wrap up. Plus you will have access to the entire course online classroom and resource collection, the video talks, and ongoing discussions with the instructor and your fellow students, for an entire year after the course ends.

Location: Your office or home, on your computer!

Application form: Download here.

Instructor: Tim Seldin 

Time: Set your own schedule, working on weekly learning activities and projects that will directly benefit your school next year. You should expect to invest at least five hours a week reading the extensive course materials, viewing online video presentations or listening to audios, collaborating with fellow students and Tim Seldin, and working on PR, marketing, and recruitment strategies that will directly impact your school.

Do you have a trip or specific time during this period when you will not be available? No problem! While it is best to participate with the entire group in ongoing discussions, You can catch up when you return.

Last Updated (Saturday, 28 June 2014 15:22)

 

May 15th through August 6th, 2014

 

An Overview of Montessori Principles and Curriculum from Infant Toddler through High School

The course is designed for present and prospective Montessori teachers, Heads of Schools (especially those who are not formally trained as Montessori educators), and very interested parents. It is also popular with certified Montessori teachers who would like a fresh perspective, as well as teachers in conventional classrooms who would like to gain a deeper understanding of Montessori education. You can download the syllabus here.

 

RATIONALE

This course has been developed for a number of reasons. Over the years, it has become clear that there are many people who would like to know more about Montessori education than can be easily gleaned from their own reading.


The first group for which this course has been tailored are owners and non-teaching administrators of Montessori Schools who do not have formal Montessori training. While often highly qualified in regular or conventional education, these school leaders may find the classroom practices of their staff somewhat strange and, frankly, often inconsistent with their own understanding or commonly held notions of good educational practice. Similarly, school administrative and support staff often only have a cursory understanding of the principles on which the approach is based, but they are nonetheless, regularly in a position where they need to promote or support practices which confound them. This course is intended to provide insight for non-teaching and support staff as well as assistants.

Parents, attracted to some aspects of Montessori, are confused by others. Sometimes, parents want deeper understanding of Montessori and are looking for a reliable, neutral source.

The abundance of information available on the internet is both a boon and a challenge. It is virtually impossible for someone new to Montessori to sift what is genuine and useful Montessori information from that which is confused, misleading, or simply one individual's opinion.

The attempt to arrive at some clear, universal understanding of exactly what "Montessori" actually means (and the associated discord resulting from that) has plagued the development of the Montessori approach from the outset. Even in Montessori's day, people applied certain aspects of her work, amended some aspects, and completely omitted others. Various Montessori associations and training organisations have presented different approaches. Sometimes, the differences have been significant; sometimes, they are merely nuances for principles which are fundamentally the same.

These variations can be seen positively as a source of strength, as the means by which the system can be developed, strengthened, and new ideas and discoveries incorporated into what could, potentially, become a stagnant and dated approach. On the other hand, diversity can lead to discord and confrontation, as proponents of different interpretations lobby for one or the other approach to be recognised as the one and only truth.

This course does not seek to convince anyone that one approach to Montessori is the correct one. We will not recognise or uphold any interpretation as gospel; however, we will examine what Dr. Montessori wrote, said, and did in an attempt to fully understand how Montessori is practised today. This will require that we fully unpack the assumptions that filter our understanding. Even if we revert to Dr. Montessori's own writings, as we will do often in the course of the coming weeks, it quickly becomes clear that her own views evolved over time. To make a definitive statement on how Dr. Montessori would have approached any topic is fraught with difficulty, not least of which is the fact that, unless one is able to read the original Italian, we are dealing with translations from the Italian. A possibly less easy to recognise challenge is that everything passes through a sieve of our own existing knowledge and bias (and this has already happened at least once in the process of translation - not only in terms of language but in terms of conceptual and contextual interpretation).

This is quite a lofty goal. The rationale is that by unraveling those aspects of popular understanding and daily practice of Montessori, which originated in her own works, from the overlays of other paradigms, it will become easier to understand what is actually happening in Montessori schools and to express our experiences and views in ways that are unambiguous and faithful to the original vision and yet understandable by those who do not have a detailed knowledge of Montessori. What, really, is the place of Montessori in the current educational milieu, and does it have a meaningful contribution to make in education reform and transformation?

This course is, then, an attempt at finding clarity and harmony in diversity, while recognising the value of the tension between purity of vision and the complexity inherent in the application thereof.

More simply put, we will look at what makes what we do "Montessori" (as opposed to something else), we ask "what are the fundamental principles that cannot be changed?" We will also examine variations on that, in a non-partisan way, so that those associated with schools from different positions on the Montessori spectrum will be able to recognise what is and what isn't best practice. It will then be easier to clearly see the implications of the various "analytical lenses" through which the rest of the world views our schools.

With this in mind, we have identified a third potential interest group: Montessori educators who would like to explore explore aspects of Montessori which they may not have encountered in their own training. This will give them the opportunity to look at familiar issues from a different perspective or simply find new inspiration.

COURSE DESIGN AND IMPLEMENTATION

The course is designed to be a prepared learning environment for self-directed adults. Using a wide range of different resources, pitched at different levels, and chosen to stimulate discussion and enquiry rather than simply delivering information, we offer a syllabus that is both broad in its sweep, while allowing participants to delve more deeply into those areas that are most relevant and interesting to them. Content is chosen to provide a balance of simple and clear explanations on one hand and challenging, somewhat controversial, interpretations on the other. We can guarantee one thing: It won't be boring, and every participant will be challenged to confront his or her own understanding of Dr. Montessori 's work

The course is designed to be flexible in order to accommodate the needs of still other cohorts with different backgrounds and needs:

Non-Montessori trained staff of Montessori schools
Parents of children in Montessori schools
Teachers in non-Montessori schools
Faculty members of university Schools of Education who want a deeper understanding of Montessori
Staff of alternative schools interested in exploring Montessori
Homeschoolers


COURSE LEADERS

SHARON CALDWELL, B.A.Hons./HDE, has been involved in Montessori for fifteen years, after a six year stint as a teacher in a conventional high school. She founded Nahoon Montessori School, which drew strongly on democratic school tradition to realise the principles of student governance suggested in Dr. Montessori's writings. As a result of her experience and insight into a variety of educational models, Sharon has run workshops and presented at Montessori, Alternative/Democratic and other education conferences in the USA, Australia, India, China and South Africa. She is coeditor of the International Montessori Council's publication Montessori Leadership, has edited course materials for the Center for Guided Montessori Studies, and is a regular contributor to Tomorrow's Child. She supports Montessori schools and parents internationally as a mentor on Montessori_Online, an online discussion group sponsored by the Montessori Foundation, and is an instructional guide on two of the Montessori Foundation's leadership programs: Building a World Class Montessori School and Finding the Perfect Match. She has contributed chapters to The Directory of Democratic Education and Turning Points: 27 Visionaries in Education Tell Their Own Stories. She lives in East London, South Africa.

---

TIM SELDIN, M.Ed. is the President of The Montessori Foundation and Chair of the International Montessori Council. His almost forty years of experience in Montessori education includes twenty-two years as Headmaster of the Barrie School in Silver Spring, MD, his own alma mater (age two through high school graduation). He has also served as the Director of the Institute for Advanced Montessori Studies and as Head of the New Gate School in Sarasota, Florida.  He earned a B.A. in History and Philosophy from Georgetown University, an M.Ed. in Educational Administration and Supervision from The American University, and his Montessori certification from the American Montessori Society. Tim Seldin is the author of several books on Montessori Education, including his latest, How to Raise An Amazing Child; The Montessori Way with Dr. Paul Epstein; Building a World-class Montessori School; Finding the Perfect Match - Recruit and Retain Your Ideal Enrollment; Master Teachers - Model Programs; Starting a New Montessori School, Celebrations of Life, and The World in the Palm of Her Hand.

 

---

How to Apply:

You can register online or mail your application and payment by credit card or check (drawn against a US bank) in to us at The Montessori Foundation, 19600 State Road 64 East, Bradenton, FL 34212 USA. Please make checks payable to The Montessori Foundation.

You can scan and email your application (with payment by Mastercard, Visa or American Express) to the Montessori Foundation at This e-mail address is being protected from spambots. You need JavaScript enabled to view it or fax it to us at 1-941-745-3111. If you need to arrange a wire transfer, please email or call for instructions.

For more information about or to apply for admission to one of our programs, please contact us. Contact Details .

---

Registration Fees:

Non-IMC Members: $1,250 for the first person from a school/$1,000 for each additional person enrolling from the same school.


Members of the International Montessori Council (IMC): Individual IMC members, or participants sponsored by a school that is a member of the International Montessori Council, receive a substantial discount: $950 for the first person enrolled from an IMC affiliated school/$800 for each additional participant enrolling from the same IMC member school.

DOWNLOAD APPLICATION FORM HERE .